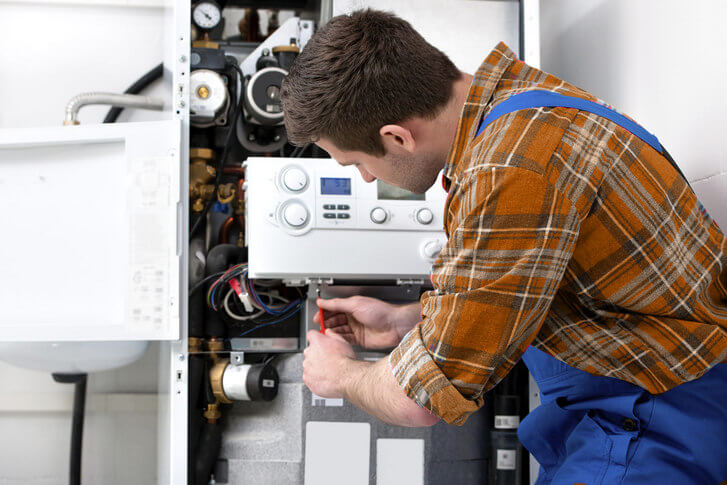 Boiler Repairs Glasgow
Most home boilers will break down at some point. It is rare for someone to never have a problem with their boiler before they replace it.
In this article, with the help of Plumberglasgow247, ask should you try to fix your own boiler alone.
What is the Problem?
The first step to this process is finding out what is wrong with the boiler. There is no reason why you can't carry out some initial checks on your boiler by yourself. This can save time and you can give the information to an engineer, should you have to call one out.
Anyone can conduct limited checks. For example, if you are noticing water leaking near the boiler you could find out where the link is coming from. Also looking on the display of the boiler will usually give you an error code.
Once you have found the problem, you have to decide what you are going to do.
When to Fix Yourself
You can fix your boiler yourself usually if the problem is a matter of flicking a switch or turning a lever. Doing a quick Google search can prevent you from having to call out an engineer.
For Everything Else
Most repairs should be left to someone qualified and experienced. If you think you have to start ripping out the pipes and replacing parts, it is time to call a boiler engineer. You don't want to make the problem worse.
Furthermore, it is not the problems you can see that could cause problems further down the line. You might discover other problems you did not see before. Do you know how to fix these problems? Only an engineer knows how to fix it in the right way.
Dangers of Carrying Out Repair Work Alone
The chances are you are going to make the job a lot more complex than it needs to be. If you were to make one wrong move it could turn into a huge issue leading to thousands of pounds in repairs.
Finally, you have to take into account the insurance aspects and it is dangerous. Boilers have Gas and water inside them. To work on a boiler in the UK you need to be Gas Safe registered.
Can you afford a brand new boiler ?
We offer brand new boiler installations from £1750. Feel free to give us a call anytime of the day for a free no obligation quote.
Glasgow boiler company
We offer a full boiler replacement service and also boiler maintenance and repairs.
Boiler supplied and fitted

Boiler service

Boiler Repair
So if you're looking for  Glasgow boiler repairs or a safety check on
combi boilers or central heating systems don't hesitate to call us today.
here are some of the main reasons to call us
boiler repair in Glasgow

heating and gas

boiler service Glasgow

Emergency plumber

call out charges

fixed prices

electric boilers repairs

combi boilers repairs

central heating installations

installers Glasgow based

Breakdown repair

Repair and install